Step 4 Medium Sub-Floor
Medium contamination! Sub Floor
Step 5 Heavy Contamination
Heavy contamination! Padding and tack strip removal and replacement, subfloor extraction and enzyme treatment, and possibly injections to the carpet backing and fibers.
Step 6 Post-Cleaning
Post-Cleaning Inspection with you to ensure cleaning exceeds your expectations.
Step 1 Inspection
Inspect your carpet using an ultraviolet light & moisture meter to identify where the contamination is.
Step 2 Degree of Contamination
Determine the degree of contamination and discuss the right option for you based on method and cost.
Step 3 Light Enzyme
Light contamination! enzyme
Pet Stain & Odor Cleaning Process
6-STEP Urine Odor Removal Process
Specializing in PET Odor & URINE STAIN Removal Treatments
Urine stains and pet odor Removal Treatments are our specialty services. X-TREME takes removing bad foul odors to the next level, we specialize in the removal of pet urine in carpeted materials, and we go beyond cleaning with enzymes, deodorizers, or disinfectant treatments. Specializing in PET Odor & URINE STAIN Removal Treatments.

We use top-of-the-line urine-releasing products and get down to the subfloor and padding! We're the contamination is 50 times greater (larger). Not only are we IICRC trained in pet odor and urine removal, but we also have 20 + years of experience, serving the Edwardsville, Granite City, IL & metro east area.
We use ultraviolet light to map out and locate contaminated areas. We also use a moisture meter to locate the depth of contamination if it's deep into the padding. We can map out the area for you, and let you use our ultraviolet light and glasses to see for yourself. We have the right tools to get the job done right!
Pets can be a lot of fun. But, the clean-up isn't.

We've got you covered from pee accidents to annoying doggy odors that won't go away, to massive cat odor. Our mission is to remove pet odor from any surface and get your home smelling fresh again.

Flood & Extraction
The first step in removing pet odor from carpeting is to remove as much of the pet's urine as possible with a flooding/extraction method. This may involve using a wet/dry vacuum or steam extraction machine and a hot water extraction machine that can reach the deepest parts of your carpet and padding.
Steam Cleaning Services
In addition to flooding and extraction, we offer professional steam cleaning services that can kill bacteria and break down organic matter deep in your carpet or on other surfaces in your home such as a couch, bedding, furniture, or mattresses. This service removes odors while also sanitizing surfaces and removing stains.
Odor Removal Methods
Pet urine is very potent, so we often recommend using an enzyme-based odor-removal product for tough cases we use a subfloor extraction & flushing method. We have pet odor eliminator enzymes for general or follow-up treatments. Our technicians are IICRC certified in pet odor removal service.
Finally, let the area you treated air out. For example ( If you cook fish, eat fish, clean everything disinfect and take out the trash, (YOU STILL SMELL FISH) the same principle applies, let your dwelling air out.
If you need pet odor removal services, call the experts at X-TREME! 618-944-9717
Contact THe pet odor & Urine cleaning specialist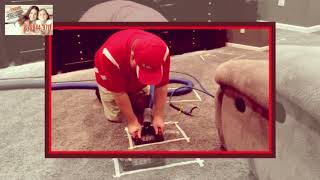 If you need pet odor removal services, call the local experts!

We have the most effective technique to remove pet odor from your home or office, and we do it right the first time! Don't let pet odor ruin your home again, and call us now to schedule your appointment. We have several service packages available so you can choose what is best for your needs.