Fire Safety Starts with a Clean Dryer Exhaust Pipe or Vent

Did you know that lint clogged dryer vent pipe's are one of the leading causes of residential fires? Don't wait for a disaster to strike - let the local trusted partner X-TREME be your fire safety expert team to clean & remove the lint from your dryer vent and reduce the risk of fire in your home or business.

✔ Inspect the dryer & vent.
✔ Unhook to clean.
✔ Clean vent exhaust.
✔ Refasten
✔Turn on the dryer to make sure everything is flowing properly!
RELAX! X-Treme Is Here!
Be Safe - Protect Your Home or Business from Disaster
Recommended by NFPA - National Fire Protection Agency


Our vent cleaning system is recommended by NFPA AKA National Fire Protection Agency. An estimated average of 15,970 home structure fires involved clothes dryers. 27% of the clothes dryer fires were caused by dust and lint which could have been avoided if properly cleaned by a dryer vent cleaning specialist.
As experts in the field, we adhere to the highest industry standards and are proud to follow the NFPA. When you choose Dryer Vent Cleaning, you're choosing a company that puts your safety first. Removing exhaust lint is our specialty.
We cater to residential and commercial properties alike


We clean residential and commercial dryer vents, we have over 50ft of cable, Or with compressed air and we clean vents that vent to the side of the house, the rooftop, and split systems we got you covered. We have two cleaning systems we use and this depends if you have a dryer in place with power, if you don't have power or a dryer in place no problem.
No matter if you need our services for your home or business in Metro Area of Madison or St. Clair Counties, IL or St. Louis, MO, we have got you covered. Our experienced team is equipped to handle any dryer vent cleaning job with efficiency and professionalism.

Edwardsville

Maryville

Glen Carbon

Granite City

Pontoon Beach

Godfrey

Alton

Bethalto

Roxana

Troy

Highland

Marine

St. Jacob

Alhambra

Hamel

Holiday Shores

Bethalto

Wood River


St. Clair County, IL
Dryer Vent cleaning & Lint Removal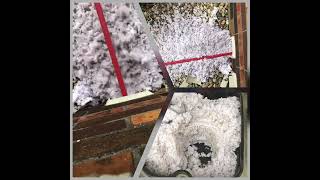 Belleville

Collinsville

Fairview Heights

Swansea

O'Fallon

Cahokia

Columbia

Highland

Greenville

Marine

Caseyville

Shiloh

Mascoutah

Freeburg

Smithton

Millstadt

Dupo

Waterloo

Lebanon

Call Now To Have Your Clogged Lint Exhaust Cleaned

618-944-9717