Fire Safety - Starts With Clean Dryer Vents STL
X-Treme is your professional dryer vent cleaning service to the Granite City, Southern, IL St. Louis, MO area providing the deepest dryer vent cleaning. We have 15-plus years of experience. Most people think about energy consumption because their dryers or not drying properly and yes that's one factor. "Clogged dryers & vents can cause a fire" When it comes to safety, it is not worth the risk of a fire. The cost to clean your dryer vents is not expensive at all.
✔ Inspect the dryer vent.
✔ Unhook the dryer from vent.
✔ Clean Vent or Vents.
✔ Refasten the dryer to vent.
✔Turn on the dryer to make sure everything is flowing properly!
RELAX! X-Treme Is Here!
Be Safe & Protected - Dryer Vent Cleaning
Dryer Vent Cleaning ....Making your Madison or St. Clair Counties, IL or St. Louis, MO home or business safe from a disaster!!!
Dryer Vent Cleaning in Illinois or Missouri

Our vent cleaning system is recommended by NFPA AKA National Fire Protection Agency. An estimated average of 15,970 home structure fires involved clothes dryers. 27% of the clothes dryer fires were caused by dust and lint which could have been avoided if properly cleaned by a dryer vent cleaning specialist. X-Treme has been cleaning dryer vents in Granite City, IL, and Saint Louis, Missouri for over 15+ years, with the assurance and safety of products to give your vents the "deepest clean", With that said it's very imperative to homeowners to make it their business to get their dryer vent cleaned thoroughly at least once a year.
Residential & Commercial Dryer Vent Cleaning Granite City & St. Louis Area

We clean residential and commercial dryer vents, we have over 50ft of cable, Or with compressed air and we clean vents that vent to the side of the house, the rooftop, and split systems we got you covered. We have two cleaning systems we use and this depends if you have a dryer in place with power, if you don't have power or a dryer in place no problem.
A professional vent cleaning company with great customer service is our main priority. We are committed to every job with the intention of gaining your trust and adding your name to our list of lifelong customers Metro East Saint Louis area in Granite City, Glen Carbon, Edwardsville & Maryville, IL!
Residential & Commercial Dryer Vent Cleaning Granite City & St. Louis Metro Area
Edwardsville

Maryville

Glen Carbon

Granite City

Pontoon Beach

Godfrey

Alton

Bethalto

Roxana

Troy

Highland

Marine

St. Jacob

Alhambra

Hamel

Holiday Shores

Bethalto

Wood River


St. Clair County, IL
Dryer Vent cleaning Granite City, IL Dryer Vent Cleaning St. Louis, MO
Dryer Vent Cleaning Service Granite City, Edwardsville, IL & St. Louis, MO - STL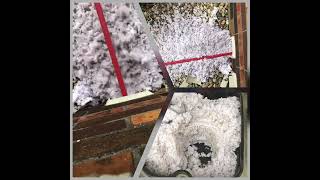 Belleville

Collinsville

Fairview Heights

Swansea

O'Fallon

Cahokia

Columbia

Highland

Greenville

Marine

Caseyville

Shiloh

Mascoutah

Freeburg

Smithton

Millstadt

Dupo

Waterloo

Lebanon